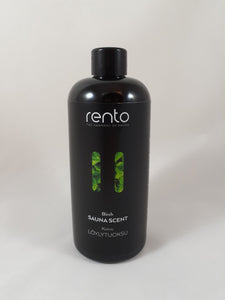 14oz Midsummer Birch sauna fragrance.
This sauna scent fills your sauna with a summery smell of lush nature and fresh birch leaves. Add 2 - 4 capfuls to a bucket of water and toss on a hot sauna stove for aromatic steam.
Shake well before use, always dilute with water and never keep bottle in a hot sauna.
NOTICE: If this item is purchased during the winter and temperatures are 0 degrees F and below, we will delay shipping until weather permits to avoid the liquids freezing and bursting during shipping. We will ship other items from the same order, just not the oils.