MEALEY'S

Gift & Sauna Shop
Finnleo Sauna Dealer

Please call us for more information
MEALEY'S
Gift & Sauna Shop
Finnleo Sauna Dealer
Please call us for more information
Shop with us, we have what you need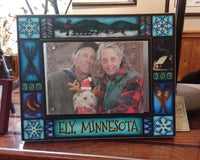 About Mealey's
Welcome!
Mealey's is a small business located in the heart of Ely, Minnesota, first opened in 1987 by Jim Mealey and Terry Murphy. They are dedicated to providing customers with quality gifts and décor at an affordable price. Their business has since flourished into two buildings in one location: The Gift & Sauna shop, featuring an array of gift items as well as sauna stoves and accessories, while the Gallery features American made and Fair Trade goods such as jewelry, pottery, home & cabin furnishings, lighting and more.
These buildings are connected by Terry's stunning flower garden, complete with a relaxing goldfish pond. The garden is a popular destination in Ely, nostalgic to those who have been, a must see for those who haven't. During the summer months you can find many garden and outdoor decorations for your own yard. We also feature some amazing Amish made polywood outdoor furniture in the garden, so you can enjoy comfortable seating while you take in the serenity of the flowers.
We look forward to having you visit our stores!