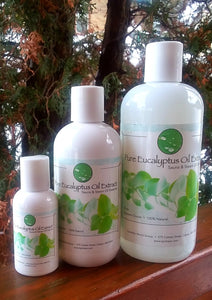 Eucalyptus oil has long been used in the sauna, add a few drops to your water and toss it right on the stove! The eucalyptus leaves a strong fresh scent that helps to refresh and relax. It also helps open the sinuses.
Available in 2oz, 8oz and 16oz
DO NOT apply oil directly to sauna stove or rocks, ALWAYS dilute in water first.
NOTICE: If this item is purchased during the winter and temperatures are 0 degrees F and below, we will delay shipping until weather permits to avoid the liquids freezing and bursting during shipping. We will ship other items from the same order, just not the oils.